Break the pulling habit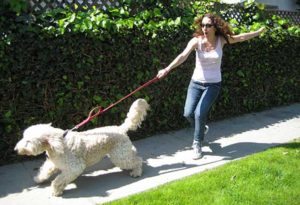 Has your dog already learned to pull?? Are your shoulders, arms and hands sore from hanging on to your dog, then this course is for you. This week intensive course, available on request, will :
Examine why your dog pulls
Look at what you are doing to encourage pulling
Give you tools to stop pulling
Give you practice and support on leadwork on and off road.
To come on this course your dog must have completed our Foundation course or have completed basic training elsewhere and understand sit, wait and stay be at least 6 months old, well socialised and should have no behavioural issues (aggression, constant barking)..
You can contact us at:

0772 088 6742 or [email protected]