Important news
Winner of Christmas hamper
Private lessons over the Christmas holidays
28th December deadline for members only bookings next term
Christmas dangers
Winner of Christmas hamper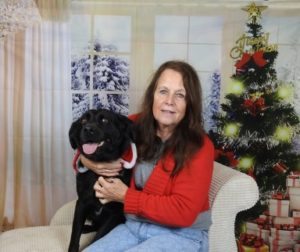 We are pleased to announce that Kathy and Laddie have won the giant Christmas hamper, congratulations try not to eat and drink it all at once!
Private lessons
A number of people have asked for private lessons over the long break. Martin is doing agility lessons at all levels on Thursday 5th January and Tuesday 10th January. The times would be 10.00 am and 10.40 am. A 30 minute private lesson costs £24.00 and can be shared by upto 3 dogs. If you would like to book a private lesson for agility or obedience then please contact Kathy Club Secretary on [email protected] or call 01263 720730
28th December deadline for members
We will restrict bookings for next term to just members until the 28th of December, so please ensure your booking reaches Kathy by that date to guarantee your place next term. After this date places will be offered to non members waiting to join the club.
Christmas dangers
We hope you all have a really lovely Christmas but please do not forget the danger to your dog of chocolates, all grapes derivatives, onions and garlic and watch out for puppies eating tinsel, Christmas trees and decorations!
Best Wishes from all Team Magic