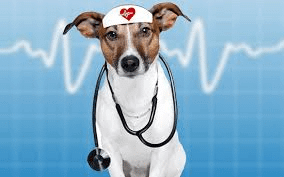 It's been proven, owning a dog really is good for your health. Scientific studies show that pet owners generally enjoy better health, but owning a dog has further benefits possibly because of the exercise involved in their care.
Research shows that dog owners suffer from fewer minor ailments and serious medical problems.
Here's some of the reasons why:
Regular exercise is good for you – daily walks have proven health benefits
Dogs are stress busters – research has shown that owning a dog reduces stress hormones
Have a healthy heart – stroking a dog can lower your heart rate, in fact studies show that dog owners are more likely to survive a heart attack compared to non-dog owners
Beat the blues –Caring for your dog helps relieve the symptoms of depression and encourages positivity
Boost your immunity – being exposed to germs builds a healthy immune system
You feel safe – having your own personal bodyguard is good for your physical and mental health
Improve your social life – join a club, train your dog and make new friends!
If you want to make new friends and enjoy training your dog then we have a class for you. Our new term starts w/c 2nd October, book now to secure your place.  Good fun whilst training your dog guaranteed.