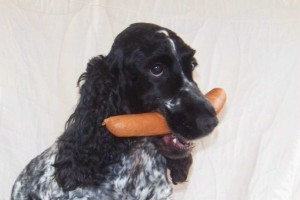 Think Dog! A fun and educational course.
Think dog! is an interactive course of fun activities and games to examine how dogs think and learn, and how you as owner influences (both intentionally and unintentionally) what and how your dog learns .
Some of the  exercises include:
· the Canine IQ test,  so you will be able to measure how intelligent your dog is by the end of the course.
· the dog/owner personality-matching questionnaire.
· an introduction to clicker training,
· dog body language,
· the role of touch in our relationships with dogs. including massage and Ttouch
· Theory of how dogs learn .
This course is suitable for owners who are interested in understanding their dog and forming a closer bond via shared learning.
Class
There will be maximum of 8 dogs per class and 2 trainers.Dogs must be at least 6 months old to attend this course and have completed our foundation course and be well socialised.
To book your place contact us at:
01263 720 730 or  secretary@animal-magix.co.uk