5 week dog training courses starting from Tuesday 28th Feb.
Only  4 dogs in Deluxe and 6 dogs in Fast Track.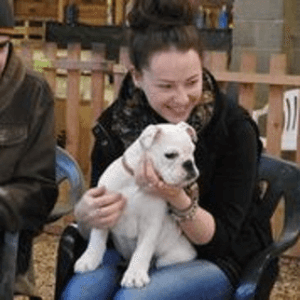 Spring is not far away so why not come and have some fun with your dog. Our 5 week courses are designed for people short of time,but who want 100% commitment to their dog. The classes only have 4 (deluxe) or 6 (fast track) dogs in them so you are guaranteed lots of activity and assistance. All classes except obedience on walks are indoors. We will be running the following 5 week courses starting from the 28th Feb.
Tuesday 28th Feb 9.30am-Deluxe Beginners Agility
Tuesday 28th Feb 10.30am-Deluxe Obedience on walks (Bronze)
Wednesday 29th Feb 10.30am-Deluxe Agility Bronze
Friday 3rd March 10.30am -Fast track Good Citizen
Friday 3rd March 6.30pm -Fast track foundation puppy
Saturday 4th March 9.30am -Deluxe Foundation adult and junior
Sunday 5th March 10.30- Deluxe Foundation puppy
Sunday 5th March 11.30am -Deluxe obedience on walks (Bronze)
Sunday 5th March 12.30am -Fast track obedience on walks (Silver)
For full details and to discuss your dog's training requirements please contact Kathy today
secretar[email protected] or phone 01263 720730 and leave a message .
Best Wishes Bronwen Bell- Batchelor Club Manager