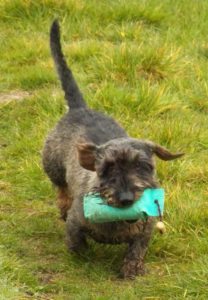 Would you like a Free fundog scurry lesson?
Have you ever wondered if your dog would enjoy a fun dog scurry lesson? Then why not come along to one of our try before you buy lessons. These are FREE to club members, not a member then join today for only £7.00 per annum.The fundog scurry lessons are for dogs that love retrieving, want to improve obedience through gundog commands and love working outdoors with their noses. Please note we only use dummies .Places are available on the following dates Sunday 23rd 9.30am or 30th April 9.30am.
Dogs must be at least 6 months old, fully socialised, not bark excessively and be able to do basic heelwork, a wait and recall plus be interested in retrieving.If you enjoy the lesson you will be able to join the class for the next 8 or 9 weeks.
To book your place please contact Kathy today on or phone 01263 720730 and leave a message.